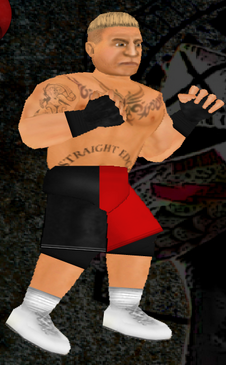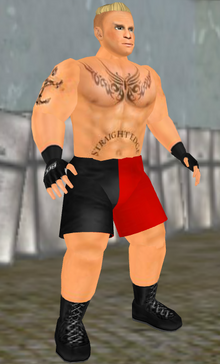 Jock Lazer is a character from Wrestling Revolution 2d and 3D, Hard Time, and School Days. He is a parody of WWE wrestler and former UFC heavyweight champion Brock Lesnar.
He usually appears in Hard Time as an inmate. He is one of the tenth-graders in School Days. But he wrestles as Brook Laser in Wrestling Revolution 3D after he settles his differences with Slam Dunk.
He is also featured as a Villian in Super City by the name "Undisputed" when he turns into his supervillain form (This name is based off on his Undisputed Heavyweight Championships).
His name in Wrestling Revolution Is Brook Laser and is the Heavyweight Champion in Strong Style Wrestling Promotion.
Ad blocker interference detected!
Wikia is a free-to-use site that makes money from advertising. We have a modified experience for viewers using ad blockers

Wikia is not accessible if you've made further modifications. Remove the custom ad blocker rule(s) and the page will load as expected.